Leather Wine Bag Carrier Impresses Amazon Shoppers
Tilvini's recently launched portable leather wine bag is now a popular product among Amazon shoppers. With two stainless steel wine tumblers, this insulated wine carrier keeps drinks cold in the hottest of temperatures.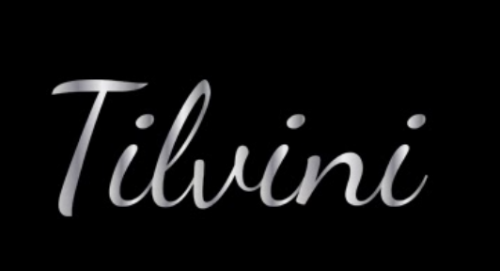 Santa Fe Springs, California, United States - October 8, 2020 —
Tilvini is pleased to reveal that its new leather wine bag is receiving excellent feedback from Amazon shoppers. The happy buyers have strongly recommended this product as a must-have accessory for any wine lover. This portable wine bottle carrier makes it effortless to carry wine from one place to another while keeping it cool even on hot summer days. Each bag comes with two high-quality stainless steel tumblers.
To find out more, please visit https://www.amazon.com/Wine-Carrier-Gift-Bag-Cooler-Picnic-Insulated-Women-Accessories-Tumblers/dp/B07SZPJ8ZF.
The wine bag from Tilvini is made of genuine leather. The product can hold two bottles of wine up to 13 inches tall, and tumblers can be placed conveniently on top of these bottles. There is an adjustable bottle divider for easy positioning of two wine bottles. The bags have a large storage pocket on the rear side for convenient storage of all wine accessories.
"Carry your wine in ultimate style with Tilvini. Beautiful design, quality hardware and genuine, soft leather will have you and your wine looking your best, wherever you go! Tilvini Wine Carrier is perfectly practical. The fully-insulated and enclosed interior means that your wine will be chilled and ready to sip on arrival. Add a touch of luxury to your next picnic, party or event. It Makes the ultimate gift for friends, family, and business partners, or even to treat yourself," said a spokesperson from Tilvini.
Tilvini is a start-up dedicated to delivering world-class products and accessories manufactured using genuine leather. The new leather wine tote is the company's maiden product. Within its limited life span in the world's most popular online marketplace, this product has received an excellent response, says the company.
"Beautiful bag! Purchased for my son, who is a sommelier and takes wine with him wherever he goes. He absolutely loves it! And I can't say enough about the fantastic customer service I received with this purchase! This company stands behind its products 100% and went out of its way to make sure I had this bag before my son's birthday! This will definitely be a go-to gift for birthdays and weddings," a satisfied buyer mentioned.
In his Amazon review, another user mentioned, "This bag is just beautiful. The softness of the leather & quality of craftsmanship is excellent. The strap adjusted easily to my height, and I love the large zipped pocket. Being insulated makes it perfect for a day out, and the two bonus wine tumblers make it such a cute gift idea and such great value for money. I will be buying more for Christmas as this will be perfect for my friends, family and even my business partners. This is quality."
To find out more about Tilvini and its range of products, please visit the company's Amazon storefront or official website at https://www.tilvini.com/.
###
https://youtu.be/5Z5S_OrJs-w
Facebook: https://www.facebook.com/Tilvini/
Instagram: https://www.instagram.com/tilvini/
Youtube: https://www.youtube.com/channel/UCoURsc4gWdZL0TSAQMCYn8w
About Us: Tilvini wine gifts are stylish, luxurious & functional. The popular Leather Wine Carrier & Tumblers enhance any wine experience. With further exciting products set to be released, Tilvini is the ultimate choice for any wine lover